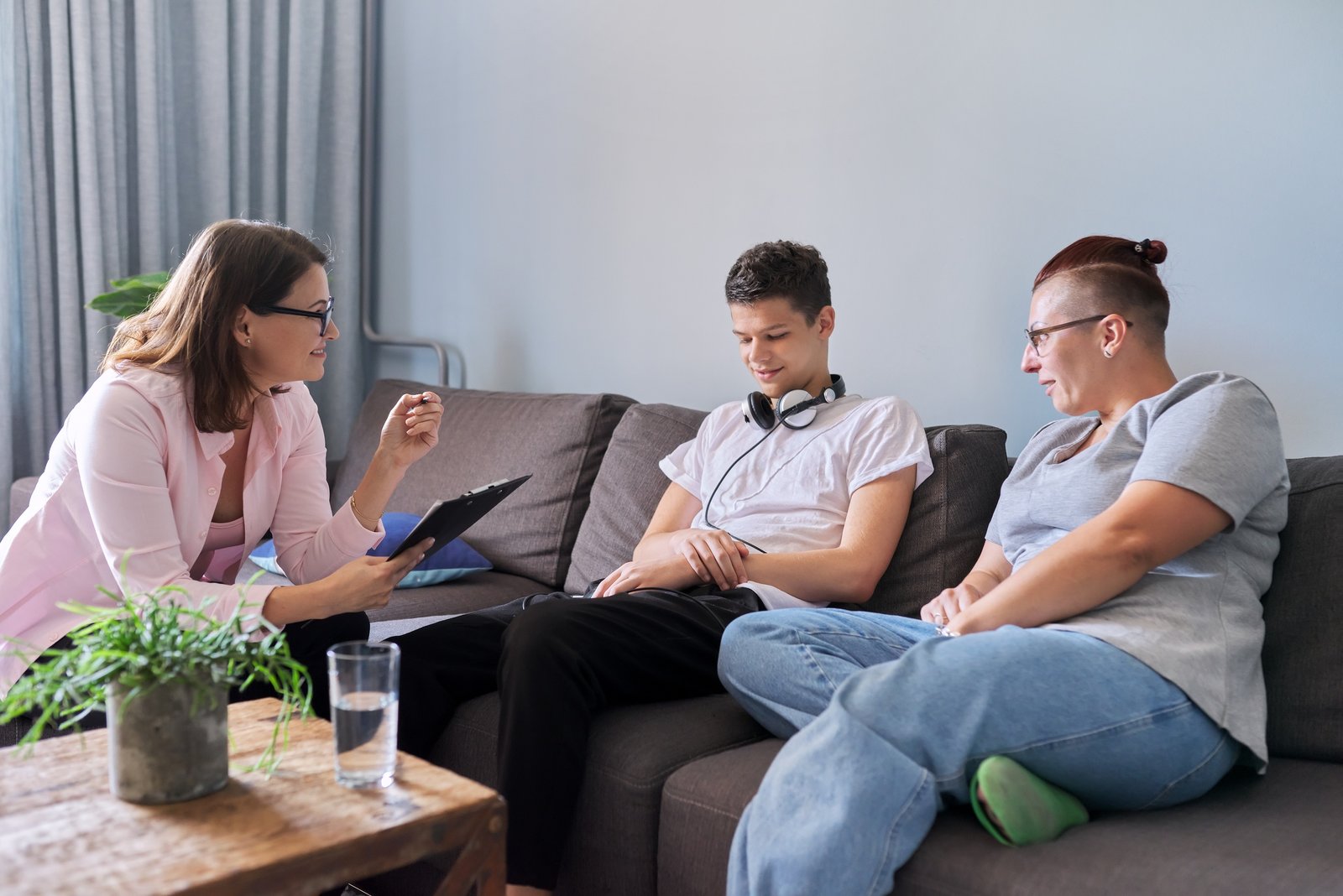 Social Anxiety Counseling
Are you nervous about meeting new people? Does speaking in public send your heart into a panicked frenzy? If so, you're not alone. After all, roughly seven percent of all American adults struggle with social anxiety. Living Pono offers social anxiety therapy to anyone seeking to become more confident, relaxed, and comfortable in social situations.
We offer social anxiety therapy to anyone in Hawaii or Washington!
While our office is in Hawaii, we also offer Telehealth services to anyone in Hawaii or Washington. This remote option allows you to access high-quality therapy, and real-life support from the comfort of your home. Therapy is a leap in the right direction, and Telehealth makes that step easier. 
While our office is beautiful inside and out, we understand social anxiety affects every part of life- even social anxiety therapy. With Telehealth, you can speak to professional therapist continents apart. 
At Living Pono, we arm you with skills and confidence to live your best life- especially in public! Our therapeutic experts have decades of combined experience and juggle Master's Degrees between them. While professional, our team is nothing if not kind. Our extraordinary team has dedicated their lives to helping people reignite their inner spark and become more secure in social activities. 
What Is Social Anxiety?
Social anxiety, also known as social phobia, is the fear of being watched, humiliated, and judged by others. Social anxiety can be a chronic mental health condition and affect your relationships, daily routines, work, school, and other activities. Attending a party, introducing yourself in public, or being approached can trigger this anxious behavior. Symptoms may include sweating, uncontrollable thoughts, and an increased heart rate can all be symptoms of a socially anxious individual.
Not sure if you have social anxiety? If any of these situations cause unbearable stress and anxiety, you may be prone to social anxiety: 
Eating and drinking in public. 
Participating in interviews. 
Unfortunately, a few factors may contribute to one's social anxiety. Adverse childhood experiences- such as bullying, teasing, or rejection- can often lead to social anxiety. Other factors such as family history, new social demands, or having a physical appearance that draws unwanted attention are also potential reasons. Social anxiety often starts in childhood or adolescence. 
According to studies, roughly 15 million- or seven percent- of all American adults have a social anxiety disorder. Thankfully, social anxiety is a curable condition. Even the most anxious individual can become confident in social situations with proper care.
How can therapy help with social anxiety?
Sometimes, we need someone to talk with. It can be easy to lose hope when the days blur together, and every attempt to change seems to fall apart. In these moments, it's important to seek additional help. After all, you're not alone! All our therapists have dedicated their lives to helping you discover confidence and peace in every situation. 
Positive change is inevitable when you couple willingness to change with a trained professional. At Living Pono, social anxiety becomes social competence. Our therapists have the knowledge and expertise to help identify and change negative thoughts. With our team, you'll practice relevant skills through affirmation, basic exercises, role-playing, and more. Over time your confidence will increase, you'll develop social skills, and you'll become comfortable in public. 
Therapy is a standard, viable option for those looking to improve themselves. In 2020 alone, over 20.3% of adults received mental health treatment. Social anxiety isn't something to be feared- with the proper techniques, experts, and tools, even the most severe cases can be overcome.
Vanessa Graff
Vanessa is a kind, aware individual who helps everyone uncover their inner strength. Born in Ridgefield, Washington, Vanessa has worked extensively with students, homeless individuals, the LGTBQ+ community, and more. She has completed a study abroad program in India focused on women's empowerment, orphans, and those with disabilities.
Jennifer Menke
 Jennifer is a warm, compassionate soul with experience with students, the LGTBQ+ community, homeless individuals, women's empowerment, and adults in residential addiction treatment.
She obtained her Bachelor's degree in Psychology and Art Therapy in 2013 and completed an MSE degree in Clinical Mental Health Counseling from the University of Wisconsin in 2018. Jennifer participated in the McNair Scholars Program and has studied abroad in India. 
Sierra Dorr
 Sierra received her Bachelor's degree in Psychology from Siena College and a Master's degree in Clinical Mental Health Counseling from William James College. She holds vast experience with residential homes for teenagers, students, young adults, and those facing PTSD, trauma, depression, and divorce. 
Chris Parlin
Chris graduated with her master's in Psychology from the University of San Francisco, specializing in marriage and family therapy. She enjoys bringing out the best in everyone she meets and pulls from various techniques, strategies, and methods to strengthen her clients.
Do you offer social anxiety therapy online?
Yes! Telehealth- therapy that is done remotely- has never been more available. While you may have searched for "social anxiety therapy near me," our acclaimed services are available in Hawaii and Washington. With our remote option, anybody can become a more confident version of themselves from anywhere. After all, everyone deserves a kind, helping hand, regardless of location. 
With Telehealth, there's no need to fly to Hawaii (although you're always welcome!). Take the next step in your personal development, and find a supportive, intelligent, and kind therapist to show you the way. Social anxiety has never been easier to overcome. Contact us today, and change your life forever.